YOU ARE A WONDERFUL BROTHER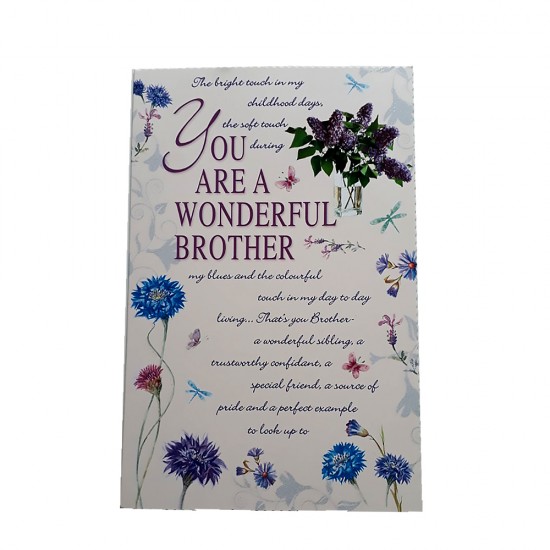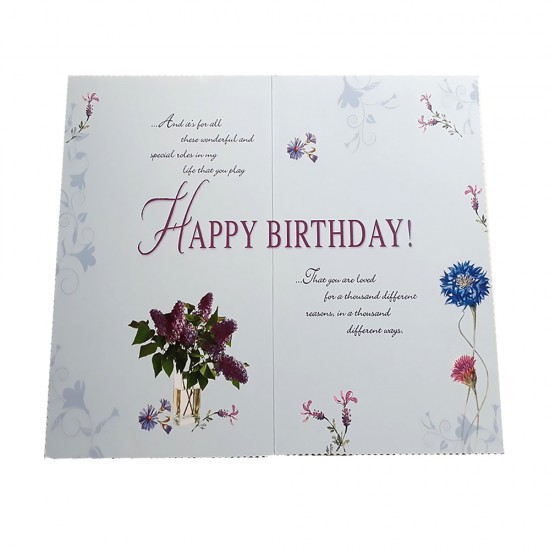 YOU ARE A WONDERFUL BROTHER
Limited Delivery within Katmandu Valley.
Eligible for same day delivery if the order is placed by 12:00 pm NST.
Description:
On The Cover
The bright touch in my
childhood days,
the soft touch during
my blues and the colourful
touch in my day to day
living..... That's you Brother -
a wonderful sibling,
a trustworthy confidant,
a special friend,
a source of pride and
a perfect example to look up to.

YOU ARE A WONDERFUL BROTHER

Inside The Card
... And it's for all
these wonderful and
Special roles in my
life that you play

HAPPY BIRTHDAY !

...That you are loved
for a thousand different
reasons, in a thousand
different ways.


Note: All Greeting Cards displayed in this website can only be supplemented with other Gift Items.