EVERYDAY THE MINUTE I WAKE UP, I Miss You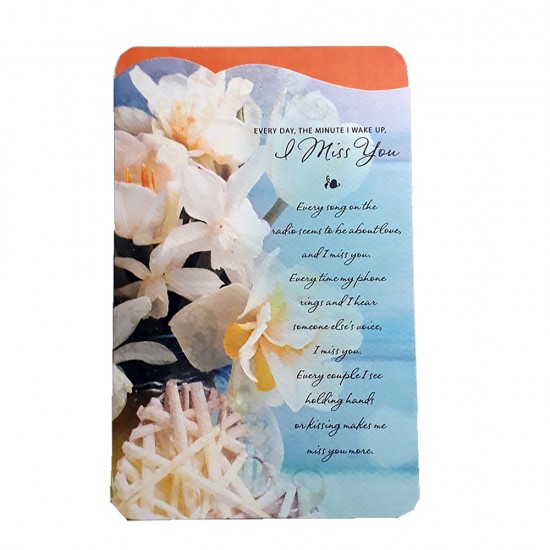 In Stock
EVERYDAY THE MINUTE I WAKE UP, I Miss You
Limited Delivery within Katmandu Valley.
Eligible for same day delivery if the order is placed by 12:00 pm NST.
Description:
On The Card
EVERYDAY THE MINUTE I WAKE UP, I Miss You
Every song on the
radio seems to be about love,
and I miss you.
Every time my phone
rings and I hear
someone else's voice,
I miss you.
Every couple I see
holding hands
or kissing makes me
miss you more.

Inside The Card
And every night,
while I lie there thinking
of your touch,
your Kiss, your love,
I can't imagine
anyone has ever missed someone
the way I miss you.
Renee Duvail


Note: All Greeting Cards displayed in this website can only be supplemented with other Gift Items.